A new kind of class, LIVE using internet. Despite the distance, we take a piece of Apulia at your home.
You need a pc or smartphone and an internet connection for an HOW-TO-DO our typical pasta, the Orecchiette and prepare a traditional Apulian menu at home with your family!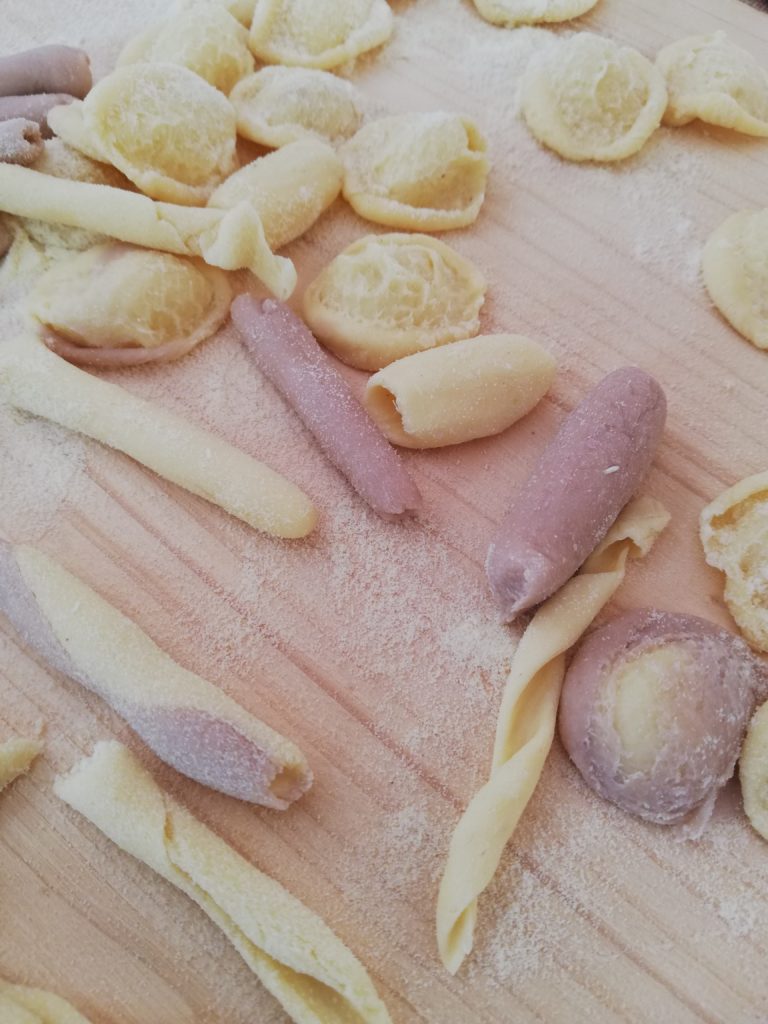 A piece of Puglia at your home!
Staying comfortably at home, with our class you can live an experience to learn how to do our typical pasta, the Orecchiette.
Online thanks to internet connection and Skype you can live the Apulian traditions, anticipating your next trip to Puglia to taste our food, made excellent thanks to our sun, soil and wind.
To partecipate, choose a date and book you Orecchiette class.
Prepare:
a wooden pastryboard (indicative dimension: 80×40 cm)
a knife
17 oz. Semolina flour ( you can find it in local Whole Foods or specialized Italian market. You can also order it online on Cicalia here or Agricola Piano here )
internet connection and a webcam (non necessarly but recommended so I can be able to help you)
water (a big cup).
Duration: 1,5 hours.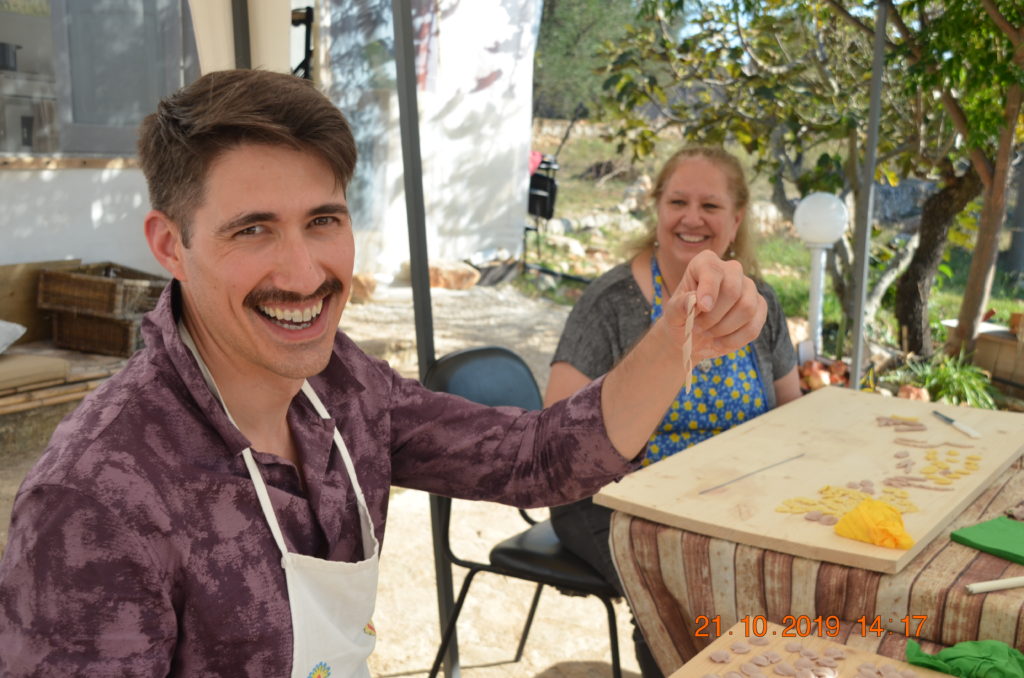 The xp wil be Live on Skype. We prefer you to active webcam and microphone for a better xp.
At the end of the class youll have complete indications to prepair a typical Apulian menu for all family. A step-by-step mini-guide will be included.
We live in a typical and characteristic Apulian house, the Trulli (called Trulli of Alberobello is one of the typical building in the center of Apulia – a cone shape and very old building, present in a little area 25 km wide).
They are very similar with the Sardinian "nuraghe", let think to a connection between the two populations.
Browse the same experience at our stay, i Trulli di Bimbo here.
Browse also our Google page of Facebook page.