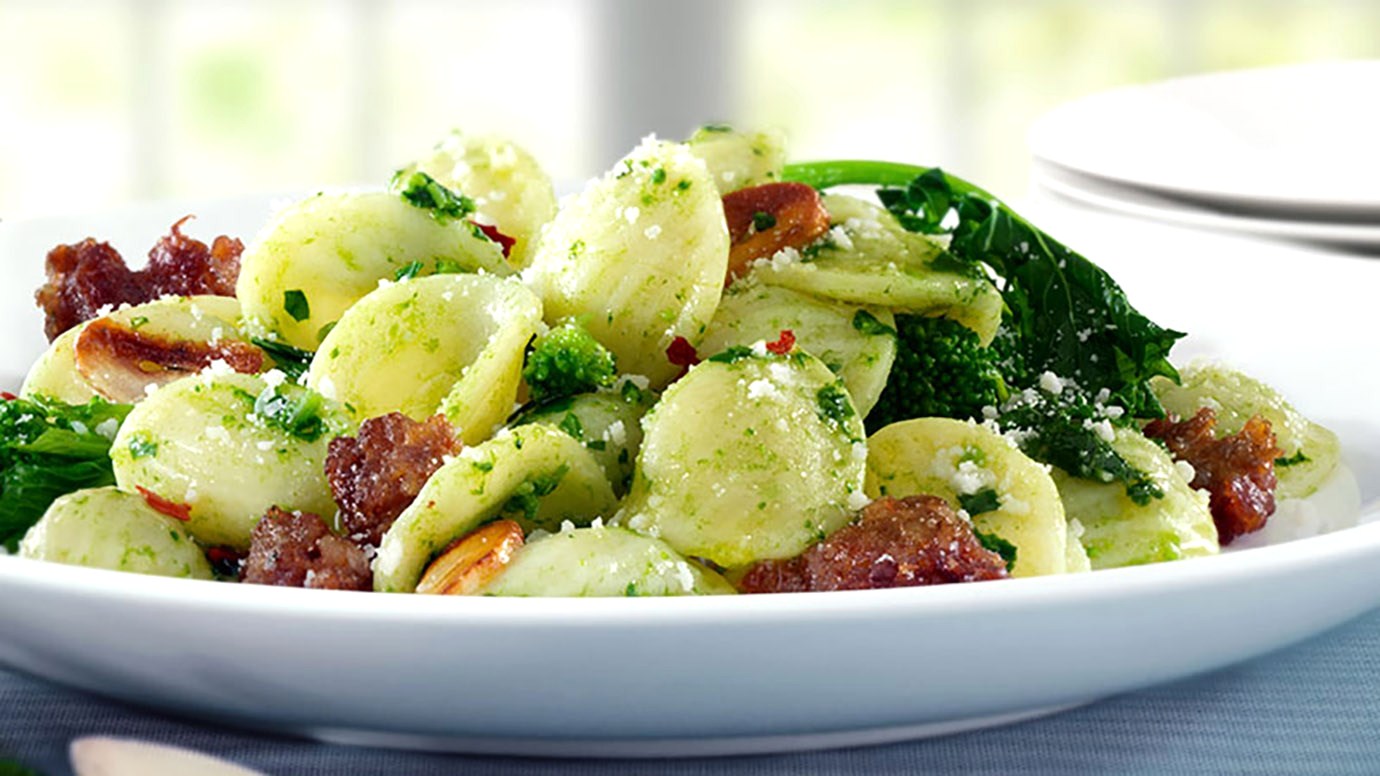 The Orecchiette with Cime di rapa (broccoli rab) is one of the must of our cuisine. It's the typical winter menu because this kind of vegetable is cultivated during winter.
The ingredients for 4 persons
extra virgin olive oil
1-2 garlic cloves
some anchovies (1 per person if they are big, otherwise 2 per person)
8 small or medium fresh tomatoes (a quality similar to pachino or datterino or piccadilly)
600 gr of broccoli rab
500 gr orecchiette pasta
some hot chili pepper
The procedure
Clean the vegetables, excluding the hard stem and the yellow leaves and fruits (if any). Wash the vegetables with running water in a bowl (not wasting the water that you can reuse for plants or to wash dishes). If the stem is too thick, cut it in half or more.
Fill in a pasta pan (with high edges) with water, take to boil and add the cime di rapa. Let cook for 10 minutes or till you can pierce easily them with a fork but they will result still firm and not soft (they have to be half cooked) then drain the vegetables without wasting the water. It will be used later to cook the orecchiette.
Prepare the tomatoes, washing them and collect them cut in 2-4 parts in a bowl. In a large pan pour some olive oil and garlic cut in medium pieces (or entire or in the way you prefer) and let brown in the oil for few minutes with low fire. Add the vegetables and let cook to flavor for few minutes. Add the cut tomatoes and let cook the ingredients again for a while, stirring sometimes, until you see that the tomatoes' skin soften and begin making as "wrinkles".
As Italian cooking style, we are used to pour the ingredients one by one, cooking and letting flavor slowly the ingredients.
Add finally some hot chili pepper and the anchovies. With a wooden spoon squash them to help them destroy. They will give only a flavor. Turn the fire and cover with a lid.
Turn on the heat under the pasta pan with water and let it boil to add the orecchiette. Cook following the timing indicated on the package if they the dried ones, or wait until they will float if are the fresh ones. Drain the pasta and add to the pan with vegetables. Turn and mix few times till you see that the orecchiette have quite absorbed the dip and serve.
Following the Italian tradition, the cheese is not allowed on this dish because of the fish.
Other recipes suggest to add the anchovies after the garlic or some others to cook the cime di rapa together with the orecchiette, draining finally and adding to the pan with garlic, tomatoes and anchovies. The choice to follow one or the other solution it's just a question of preferences or (here) tradition… Buon appetito!
---
More…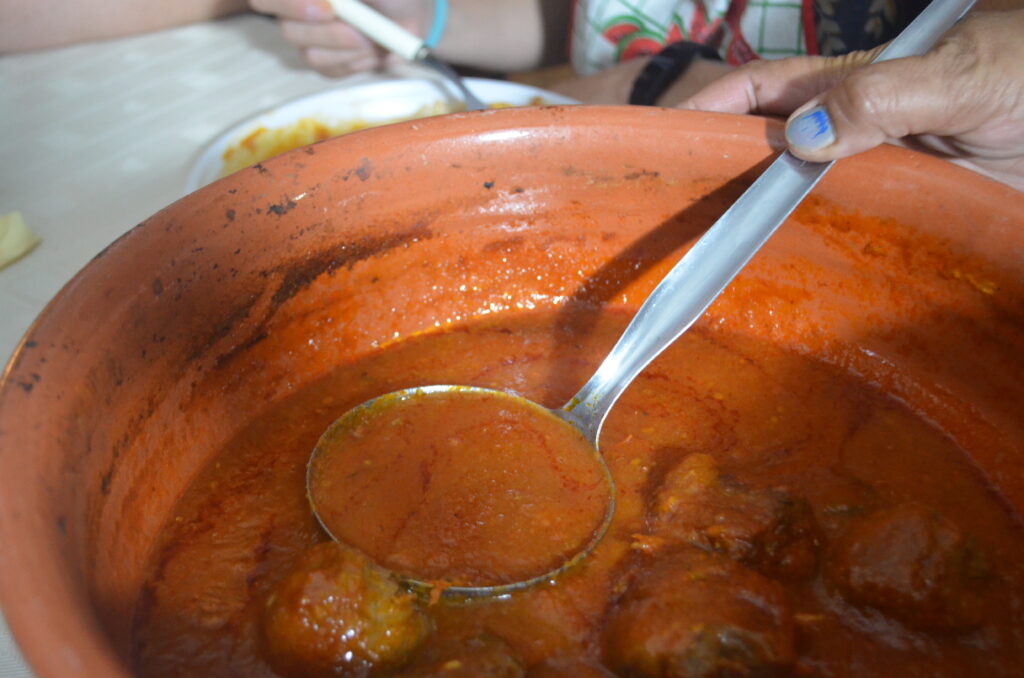 Orecchiette with brasciole, the typical Sunday lunch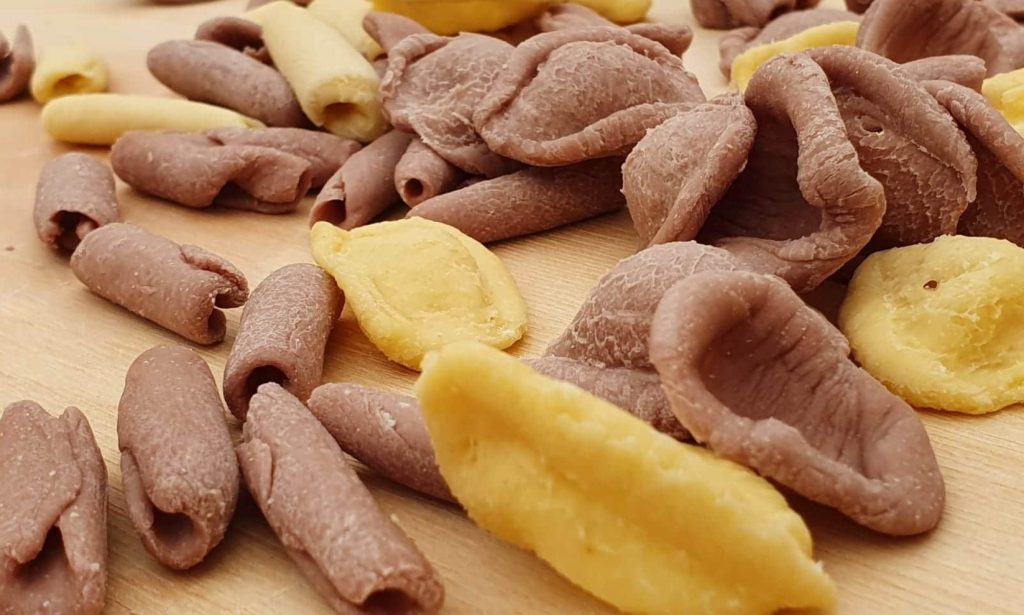 How to make Orecchiette. A step-by-step