The trullo of Alberobello is a unique building all over the world. Its conic shape it's an ancestral remind of the first men populating our earth.
It belongs to a little area in Apulia, almost 30 km among Alberobello, Locorotondo, Martina Franca, Cisternino e Ceglie Messapica (here to see the map of Trulli area)
---
If you prefer non to wait and learn without waiting to come in Puglia, see here for a LIVE class >>
---
In the beautiful countryside of the center of Apulia, where the Salento area ends and the Itria Valley begins we will host you in our 5 cones Trullo (singular of Trulli) where we live.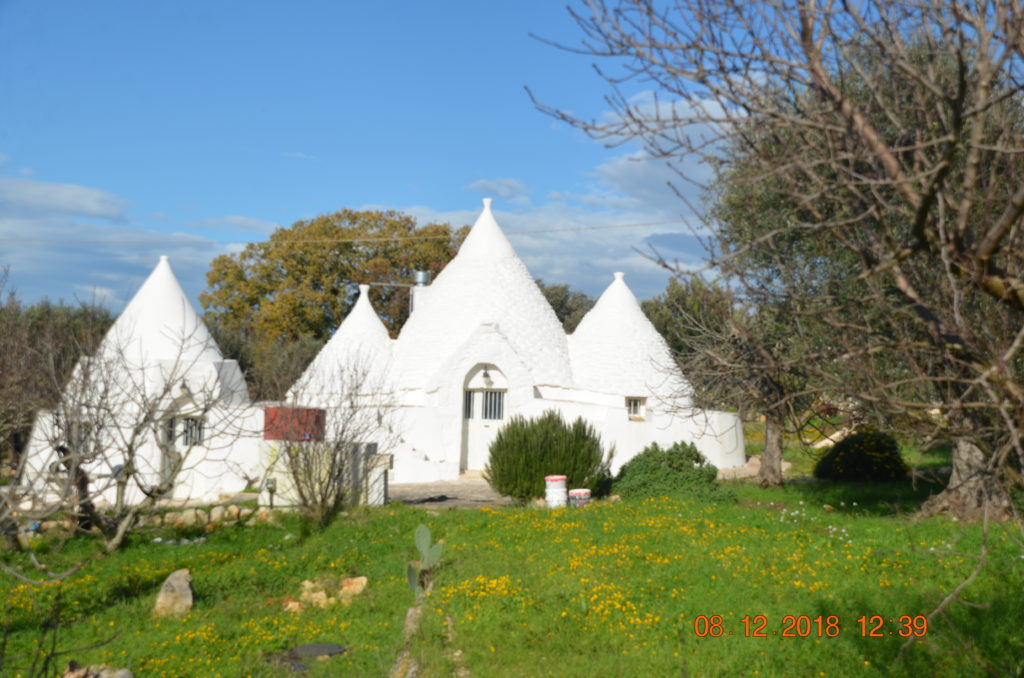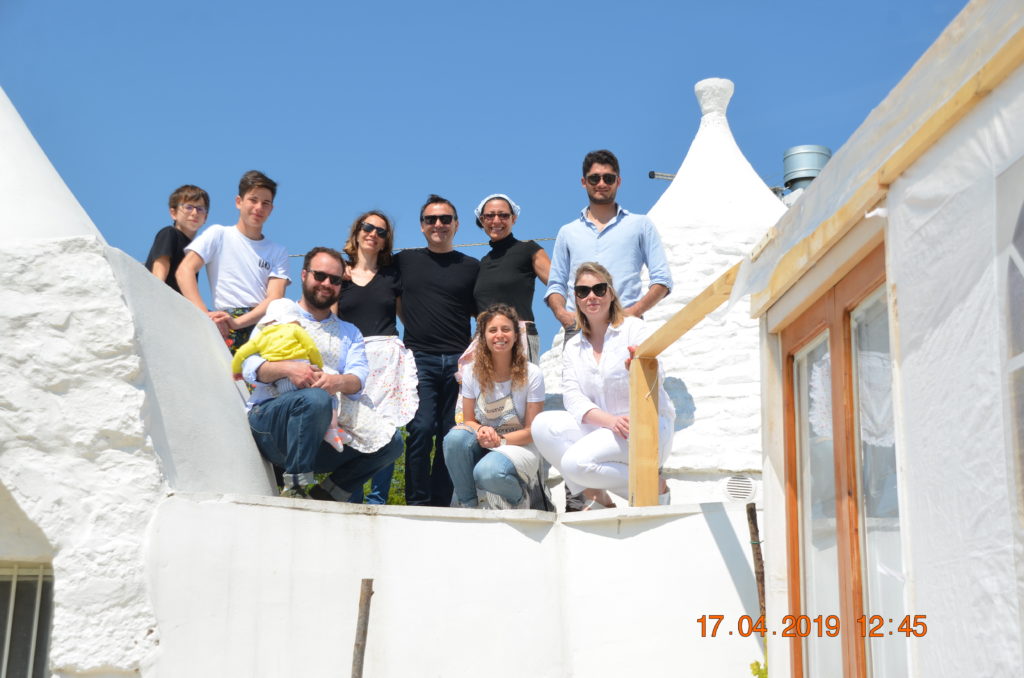 We moved here 3 years ago in this quietful place with our cats. Here we produce by ourselves the necessary for us and our guests every year, first of all the extravergin olive oil.
The Itria Valley is well-known all over the world not only for its beauty and the uniqueness of the "Macchia mediterranea" (Maquis shrubland or Mediterranean forest) but also for its positive energy. This last aspect was the reason for lot of people from everywhere to move to live in the area, as well lots of associations are based here and it was chosen to biult the first Induism Temple in Europe, between Cisternino and Ostuni.
THE EXPERIENCE
We will discover the history of these magic buildings, the known as well the unknown history, their legendary origins, the way in which they where built and our old parents and farmers' typical day.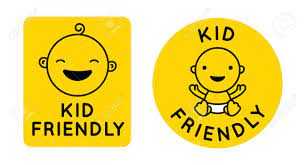 We will describe the typical building's method and their legendary origins. Our Trullo-house was probably built at the end of the 18th century but it has many secrets that we will reveal you during the tour…
The Trullo is also stricly connected to our landascape and territory and the particular geo-morphology of our land, a particular morphology that made these buildings exist. But their ancestral origins come far away from here…
At the end we will have a relaxing tasting with local wine and food.
---
BEGINNIG HOUR: 18:00 pm
DURATION: a 2,5 hour experience
---
Book it now
COME WITH US. BOOK IT NOW!
For extra people or personalized XP, pls contact us at +39.3398686335 or email us at info@nordsalentotour.com
WHERE WE ARE
https://goo.gl/maps/zGEhNBfvMGupErPt6